Create An Action Plan To Find Your New Normal
The sacrifice as a parent is never-ending, and for a special needs parent, even more so. We know every parenting journey is unique, and at Milestone Pediatric Therapy it's our goal to empower parents as the expert and lead caregiver for their children.
If you want to feel confident as your child's advocate and create an action plan that gives you momentum towards hope and growth for your child, you're in the right place.
Hello, Thanks For Stopping By…
I'm Corey Roan, the founder of Milestone Pediatric Therapy, and I'm so happy you've found us. We specialize in Occupational Therapy, Speech Therapy and Physical Therapy, for children 0 – 21 years old.  We help families reestablish hope and create strategies for your child's unlimited potential.
Early on in my Occupational Therapy career, I realized this work was my mission. I found a deep passion for connecting with kids (I'm also the mom of twins!) to help them grow into their best selves. But, I saw a gap in what was being offered to families. I knew that because every family experience was so diverse that I wanted to create a more personalized approach.
I'm An Occupational Therapist, But I'm A Parent, Too.
As a parent myself, I understand the value of being heard, understood, and listened to fully. And, as a Therapist, I understand the desire to make a lasting impact on a child's life…on your child's life. My goal is to give families MORE: more support, more personalized care, and more hope. 
Our vision is clear… EMPOWERED PARENTS, JOYFUL KIDS. 
Our Milestone Team Core Values
We believe in working in an environment where everyone is operating from the same set of foundational values to best serve you and your family. Take a peek at what we believe and how we show up for you every single day.
Everyone has a seat at our table. You belong here. We value all voices and commit to intentionally pursuing and learning from diverse thought patterns and backgrounds. Come sit with us.

With every child, every time. Hope is a state of confident expectation. We will choose hope and believe the best in each child regardless of their situation. We want to come alongside each family and share their hope for what is to come.

We love the journey. We are obsessed with all milestones big and small. We commit to celebrating with you and each other in all the ways we can! And we will probably bring pizza and ice cream!

We care about who you are and what you value. We are there for one another. We commit to serving our teammates and our families as long as we are given the opportunity.

We want to hear all the things. We want to be better for you. In fact, we want to be the best for you. We believe that to be the best we need all the feedback from all the people.

We believe that if you look for reasons to be grateful you will find them. When we are grateful it leads to more JOY and the world needs more joy. We commit to choosing gratitude daily. And friend, are we grateful you are here.
Meet Your Milestone
Occupational Therapists
Whether your challenges are big or small, our caring team of occupational therapists can illuminate a new path forward for your child and your family so everyday activities can be joyful.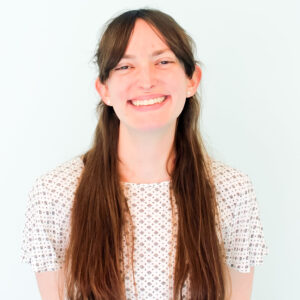 Rachel B., MA, OTR/L
FUN FACT
I am learning to roller skate!
Amanda C., MOT, OTR/L
FUN FACT
All of my pets so far have been named after Beatles songs and/or albums.
Dima E., MS, OTR/L
FUN FACT
I love jigsaw puzzles!
Victoria "Tori" H., MS, OTR/L
SOS Approach To Feeding
FUN FACT
I love to hula hoop!
Carissa L., MOT, OTR/L
Lead Occupational Therapist
FUN FACT
I can roll my tongue and fold it in half completely sideways. No one else in my family can do this.
Jasmine O., MA, OTR/L
Director of Occupational Therapy
FUN FACT
I didn't learn to (sort of?) swim until I was in my mid 20's. 
Valerie Y., MS, OTR/L
FUN FACT
I have been skydiving in New Zealand!
Meet Your Milestone
Physical Therapists
Our expert physical therapists are passionate about working with you and your family to take those next small steps so your child can be an active participant at home, school & in the community.
Paige R., PT, DPT
FUN FACT
My favorite animal is the Giant Panda and I love watching the Panda Cam from the Smithsonian Zoo!
Kristin S., PT, DPT
FUN FACT
I have sectoral heterochromia, which means part of my left eye is a different color!
Hannah T., PT, DPT
FUN FACT
I lived in Australia for 6 months and have been skydiving twice 🙂
Laura T., PT, DPT, CEIM
Director of Physical Therapy
FUN FACT
I sing, play piano, guitar and ukulele. Recently, I have been recording children's songs to share with families! 😉
Meet Your Milestone
Speech Therapists
The support you need to create the results you want for your child. Our expert team of speech therapists are passionate about what they do and love communicating positivity, joy and hope to your child so they can thrive.
Alyssa C., MS, CF-SLP
FUN FACT
I am a Disney fanatic!
Evelyn C., MS, CCC-SLP
FUN FACT
My favorite animals are manatees. I recently visited Manatee Park in Florida and saw dozens of manatees in the rivers!
Kelly F., BA, SLPA
FUN FACT
I am a huge Jane Austen fan and I have read all of her books!
Kelsey I., MA, CCC-SLP
FUN FACT
I have an identical twin sister named Heather.
Mariah M., MS, CF-SLP
FUN FACT
I have seen over 50 performers live! I love concerts and music festivals.
Kassandra P., MS, CCC-SLP
FUN FACT
I enjoy roller skating and snacking on charcuterie boards.
Autumn S., MS, CCC-SLP
Director of Speech Therapy
FUN FACT
I know the song lyrics to way too many songs, and can memorize the lyrics to a new song after hearing it 2-3 times.
Lauren S., MS, CF-SLP
FUN FACT
I am also a yoga instructor.
Kelsey S., MS, CCC-SLP
Lead Speech Therapist
FUN FACT
I played college softball!
Meet Your Milestone
Administrative Team
Alicia A., PT, DPT
Online Business Coordinator
FUN FACT
I love to travel. I have been to over 13 countries, 2 of which I studied abroad.
Ciara B.
Patient Service Manager
Genevieve C.
Patient Service Coordinator
FUN FACT
I used to be really good at unicycling!
Fergie E.
Patient Service Coordinator
FUN FACT
I love cookies!!!
Elizabeth "Liz" H.
Patient Account Manager
FUN FACT
I am very funny & make lots of movie references
Araceli "Shelly" P.
Patient Service Coordinator
FUN FACT
I hate working out but it's the only place that centers me emotionally, physically and mentally.